Download Official App
Soon available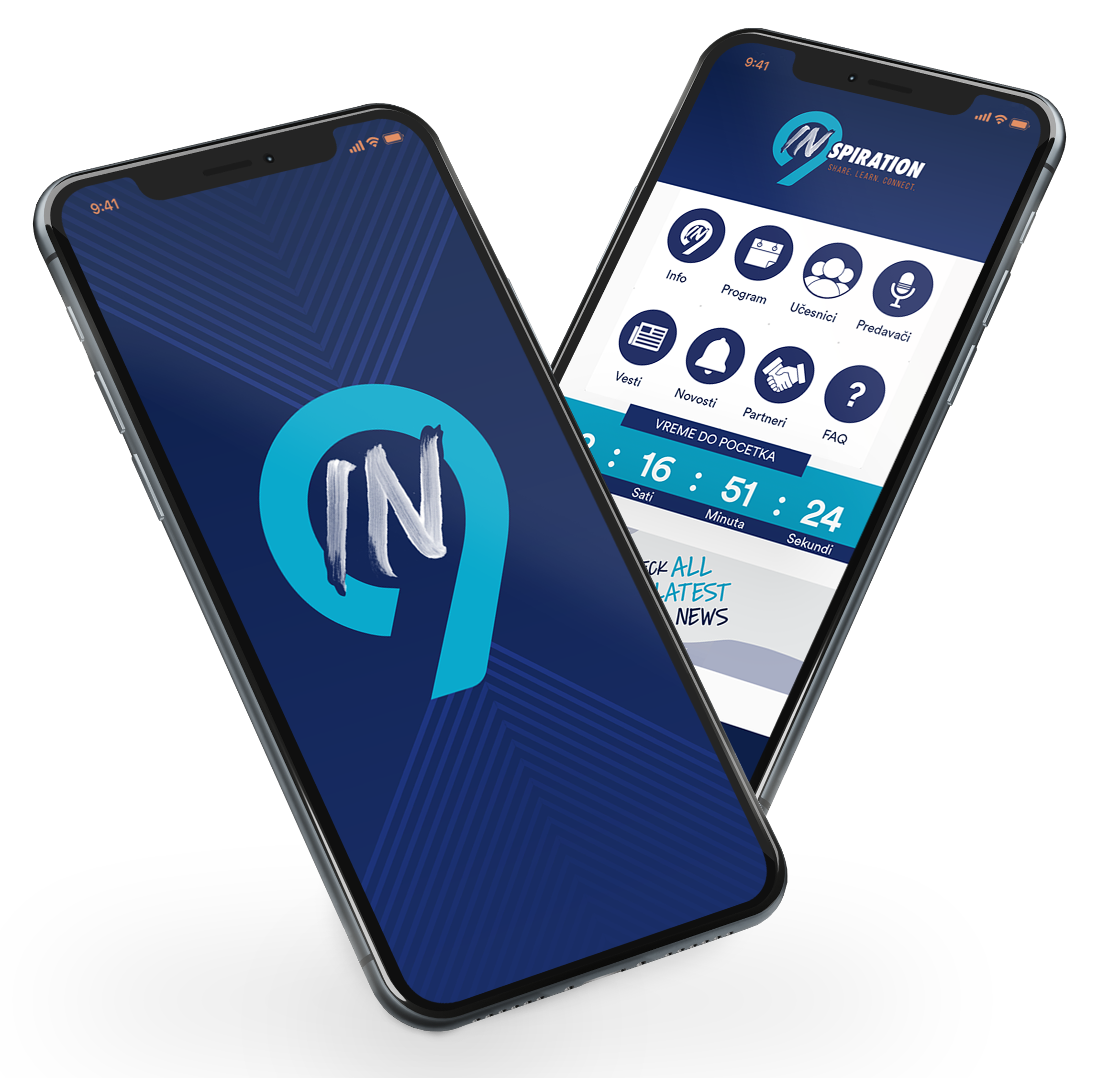 Is there anything better than doing the right thing for right cause?  
When we decided to create unique opportunity to gather Serbian IT community on the conference where they can learn, connect, and share experience, we wanted to do the same for our local community. This is why we chose NURDOR, as the only association of this kind in Serbia that deals with comprehensive psycho-social support for families and system solutions that enable the health care sector of pediatric oncology in our country to function better.  
All the money from registration fee will be donated to NURDOR, to help them achieve efforts in supporting paediatrics oncology. Our goal is to raise 500.000 RSD and starting price for registration is 1.000 RSD. Number of participants is limited to 500. 
We encourage all participants to pay as much as they want, with minimum of 1.000 RSD, and no maximum limit set.  
Let's help kids and families who are fighting the most important battle! 
9 Inspiration conference will be held at Dom omladine Belgrade. The doors are opened from 9 AM, on Saturday, 1st of October.
For decades, Dom omladine has been a cult gathering place for the youth of Belgrade, as well as the whole Serbia.
Reserve your ticket here, starting from 22 August!
Please keep in mind the registration flow:
Fill in the registration form. Remember your password to be able to log in to the Levi9 Conference app.
Activate your account within 24h after the registration, by clicking on the link sent via email.
Follow the detailed instruction for donating to NURDOR sent via email. In this email you will receive the conference ticket, but it will get valid once when your payment is confirmed.
Check the status of your ticket by scanning the QR code of the ticket. It may take up to 48h to process your payment.
It all started with a bang! 
In 1994, the comet Shoemaker-Levy 9 collided with the planet Jupiter. That was a cosmic bang that changed the skies forever. And that fact meant the conceptual starting point of a tech company Levi9 IT Services with a goal of bringing lasting change through digital disruption. 
Levi9 Serbia is home of 700+ IT professionals who share one common goal – to create impact with technology. Is it JavaScript, Testing, DevOps, Data, .NET, Mobile, Java, Python, PHP… just name it. We have collegaues with different expertize, on multiple seniority levels and open positions for new one – as growth is our continuity, ever since we started the company, back in 2005.  
What keeps Niners engaged, apart from great project with cutting edge tehnologies, one might ask. It is culture of empowerment, where all employees are in the driving seat, ready to take the best path for their own careers. 
Belgrade, Novi Sad and Zrenjanin are locations with modern offices, as clubhouse for Niners who are able to make choose about working location on daily bases. Work from anywhere will remain concept even after corona pandemic, but having the same hub where ideas are shared is really important one – this is why brand new office was launched in Belgrade, and the best is yet to come in the future.